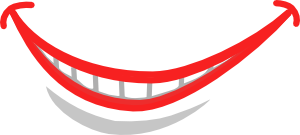 "Well, you're lucky. Your son is so easy. Not like MY kid..."
I hear that often, and you know what? It's true. I am lucky. I know that. My kids are smart, sweet, kind...best of all, they love each other. They love our pets. They love their schools and their hometown and their family and pizza. They are happy.
I'm lucky.
But.
But
.
Lurking underneath that knowledge of my good fortune in the children department is this constant nagging, a branch scraping against the window of my contentment reminding me with its every tap that things used to be better. Back when money wasn't a source of concern, when providing a secure, full life for our children wasn't ever uncertain.
We were never wealthy, but we were comfortable. Things like piano lessons and shiny new supplies every school year were a given...as was covering the mortgage and car payments.
But the economy had other plans for us. We've sold the family home we thought our grandchildren would come to visit us in, are down to one car, and still struggle to make ends meet. Things that once we would have spent money on without a second thought have become luxuries that are now far, far down the priority list...for example, orthodontia for my twelve-year old son.
His teeth are fighting to find a place to settle; they are crooked, overlapped and creating havoc with his bite. Fortunately, my boy still smiles his gorgeous smile readily, laughs unabashedly, and isn't really particularly concerned with the present state of his smile. Yet.
But I see his friends hide their smiles behind their hands, or stifle their smiles altogether...embarrassed by their crooked teeth. Or their braces. My heart breaks at the idea of my son suppressing his enthusiasm out of self-consciousness.
A couple of years ago, I became aware of the Invisalign Teen products. As the Health Editor at Blissfully Domestic, I had the opportunity to attend an Invisalign informational event being held in San Francisco (just a quick train ride from my little 'burb). Honestly, going in, I was totally skeptical. I imagined big, clunky retainer-like devices interfering with speech and giving the teeth a yellowish hue. After learning about the product, however, I found out not only was I entirely wrong, but that it was without a doubt the best course of treatment for my son.
The trays are virtually undetectable (I've literally had conversations with people wearing the trays and I had NO idea they were on), so that's an obvious aesthetic bonus. I also love that the trays are removed for meals...no dietary restrictions, no excuses to not eat that apple.
Even MORE important, in my opinion, is that the trays are also removed while brushing and flossing. I had braces for four years, and it's the one time in my life I accumulated fillings; it's nearly impossible to adequately maintain healthy dental hygiene when you're maneuvering around wires and brackets with your floss.
Then there are the less obvious benefits...for example, my son plays football. He could take the trays out when he needs to wear his mouthguard; it would be much safer and more comfortable than braces. My son also plays bass guitar and sings back-up vocals in a band; for performances he could remove the trays, keeping his voice unhampered and his smile free of braces glinting in the spotlights.
But for the past couple of years and for the foreseeable future, being sold on Invisalign and its benefits is simply moot. It's not in the budget.
~~~~~~~~~~~~~
I'm lucky, I know that.
But as we struggle to maintain normalcy for our family in light of our financial woes, the list of things we can't provide for our children has grown over the years. We've exchanged a family home for a series of rental houses. We don't vacation, buy new clothes at the beginning of a school year, or go out to eat. Maybe someday (No. Definitely someday.), but not now.
Why am I writing about this? I became aware of
a contest
; it's an opportunity to win a smile courtesy of Invisalign. Thus this post is both a confession and a contest entry.
I'd love to give my son the gift of forever smiling...without interruption, without inhibition.